Small sheet, great effect
bluu is the new generation of eco-friendly laundry detergent, delivered straight to your door. Sustainable and practical washing - without compromises.





Free delivery
100% recyclable eco shipping
Happy bluu promise
30 Day Money Back Guarantee
Wash & do good
1% to Viva con Agua water projects
How it works!
1. Laundry in the drum. 🧺
2. bluu laundry sheets on top. 🟦
3. Start washing process. ✅
4. Done! ✨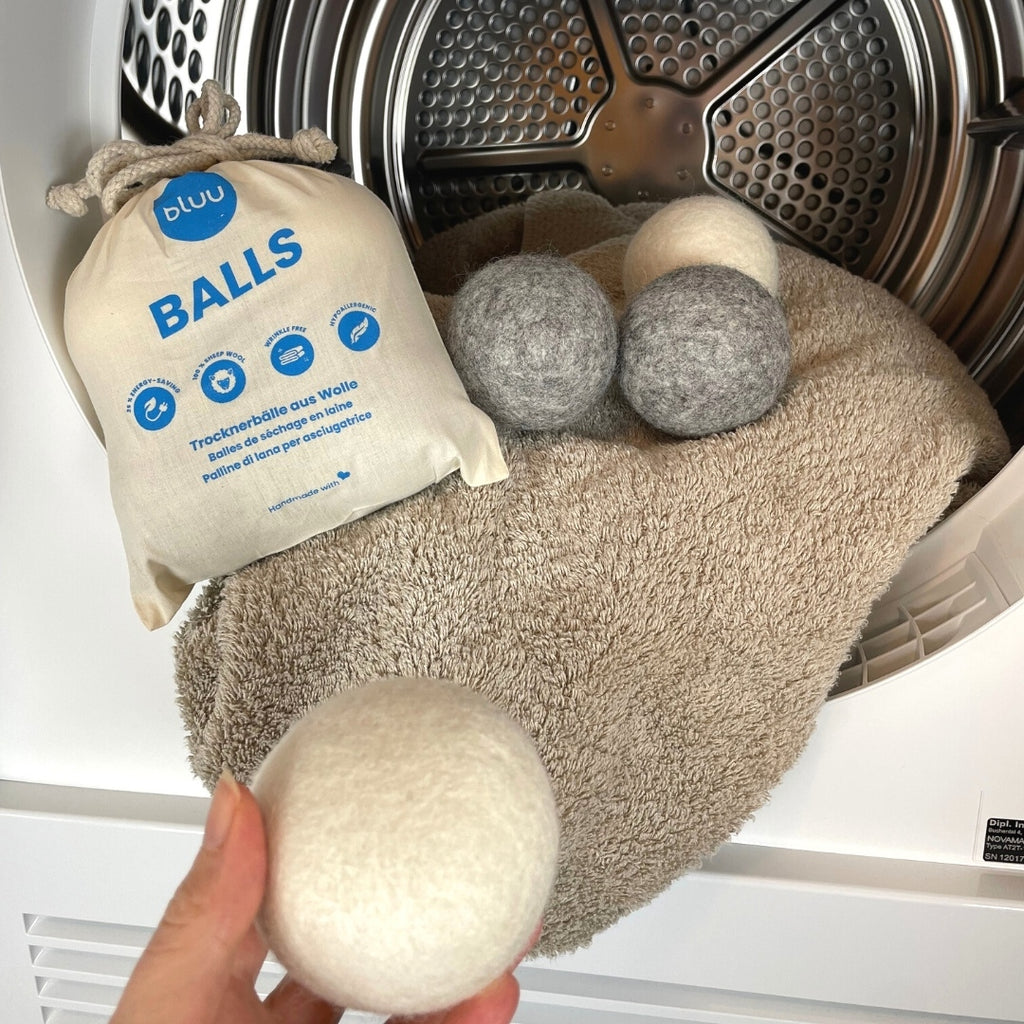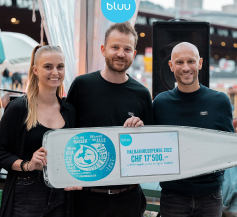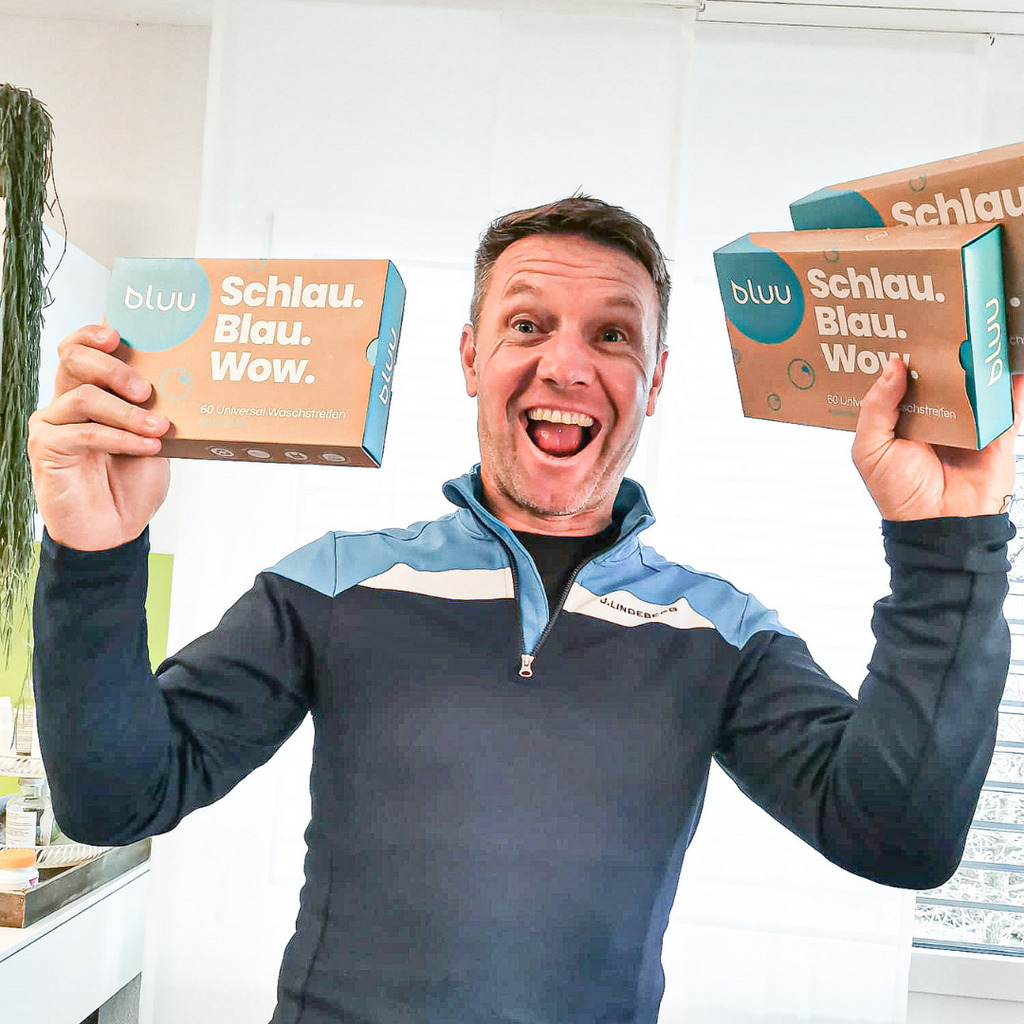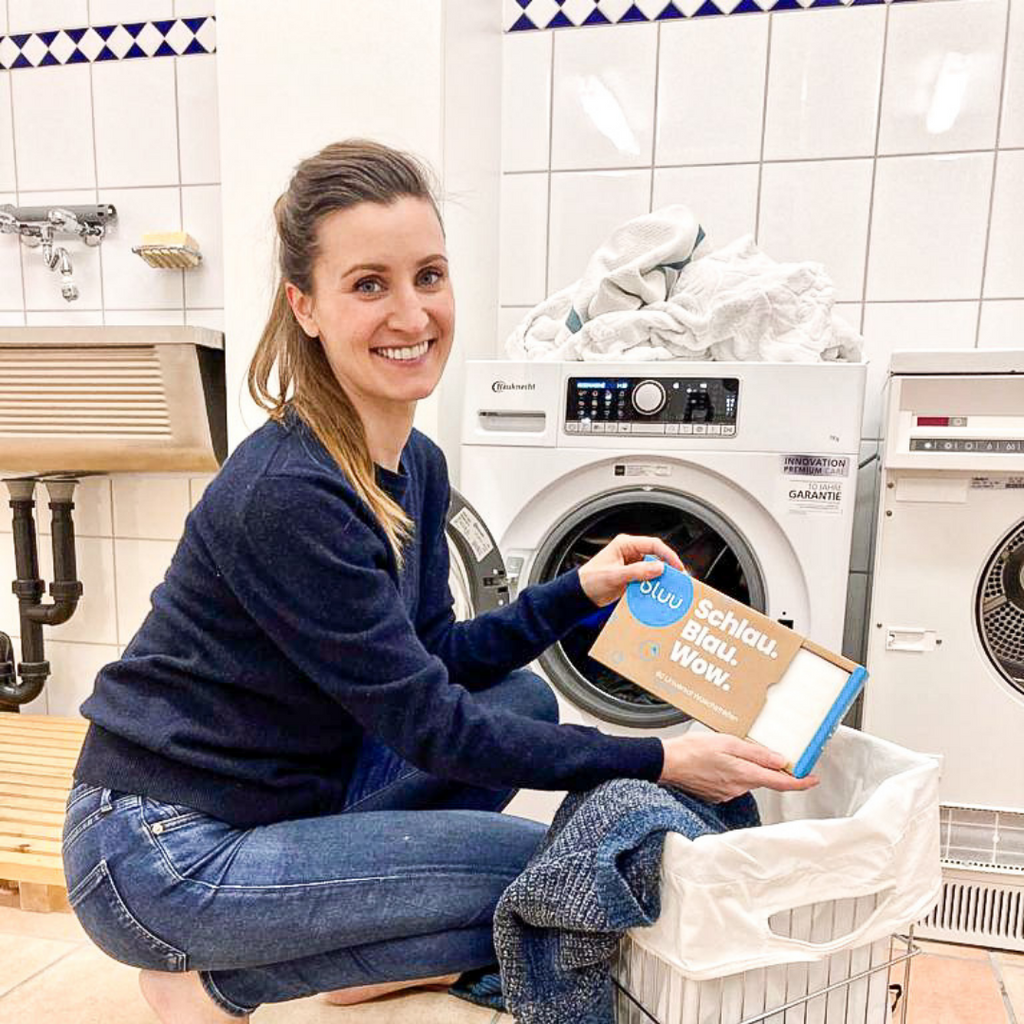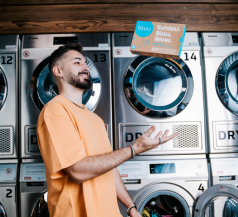 Your purchase makes a difference! Become part of the "happy bluu" movement!
Already over 65,000 happy bluu users
bluu stands for water, purity and our blue planet. The bluu laundry sheets are biodegradable. The topic of water is particularly important to us, which is why we have been donating 1% of our sales to our friends from the "Viva con Agua" foundation, which supports water projects in Switzerland and abroad, since day one.

Behind bluu are Marko and Roman from Zurich, who have set themselves the goal of developing sustainable and at the same time practical alternatives to household items. More about this here.

03

Do the bluu laundry strips smell?

Yes, our "Alpenfrische" laundry sheets have a fresh, subtle scent that stays in the dried laundry for a long time. Please note: immediately after washing and when wet, the laundry smells very little or not at all, only the smell of wet laundry can be smelled. As an alternative, there is the "fragrance free" variant, which does not contain any fragrances and is particularly suitable for sensitive skin and baby linen.

04

Do these little laundry strips even work?

Yes! Despite the low weight of only 3 grams, we can absolutely assure you that we have tested the washing performance extensively and countless times so that we can also fully stand behind our product. For stubborn stains, we recommend using an additional stain remover like the "bluu stain soap" before washing.
Also available at